"You know the old saying, 'a picture's worth a thousand words'?
My property was worth two thousand words with her!
My horses looked great, my property looked good, and it sold."
Watch Sandra's story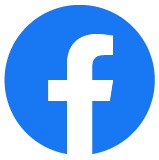 This Apex buyer beat 50 offers for his dream home.
Adam Blogett experienced tough competition while searching for homes in the Greater Raleigh area. With the help from one of our real estate experts, Adam bought the home of his dreams despite multiple offers on the property.
Watch Adam's story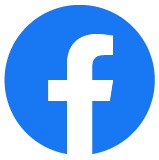 "You gave us comparables to support what the asking price should be."
After other Realtors suggested listing prices that were much lower than she expected, Gloria turned to Linda Craft Team Realtors® for a fair yet competitive pricing strategy for her property.
Watch Gloria's Story


"On behalf of the Lake Park Swim Team, thank you for your generous donation! We had swimmers swim their personal best times and many broke team and pool records. Most made lifelong friendships stronger at this event.
Your donation made this possible.
Thank you again!"
Pay It Forward with Us


Dana Michelle Way fell in love with a historic house in the country.
"So, when I told Muriel Bijeau I wanted an old house, she had no idea what kind of road she was in for with me. What I meant was little interruption to the original structure, no vents in the flooring, a good sound foundation, and that old warm feeling to a house that existed 100 years ago. Oh boy was she in for a treat!
We went to see 4 houses in Oxford, NC and the 4th was the house and immediately she was as emotionally attached as I was. She wanted us to have the house as much as we wanted it, and from there the journey began.
Through all the bumps of buying an old structure and the pleasure of signing the paperwork, Muriel was by our side and consulted with us at each level no matter how challenging it became. She has been the best buyer specialist for us and we look forward to utilizing the Linda Craft team to list our North Raleigh house as soon as we empty it and clean it up. Thanks Muriel for your passion and dedication, we could not have done this without you and your love for helping people get exactly what they want!"
Five-star service means going the extra mile for clients, as Mary Alison explains.
"This is the 3rd house we have sold through you all and I always amazed and appreciative of the efficiency and hospitality you all show. I do have to say that I have been SPOILED though because you all are this way! My experiences of late with selling our home (in Hickory NC area) and buying one in Indiana have left me wishing I had Linda and the team doing the job!
Thank you all for setting the bar high.
You are truly a business to marvel at in a world where going above and beyond is not so much the norm anymore!"