Our Stories
---
We do more than help people buy and sell real estate. At Linda Craft & Team, REALTORS®, we help our clients achieve their wildest dreams, from finding the perfect home at the perfect price to earning more money at closing than they thought possible.


"You know the old saying, 'a picture's worth a thousand words'?
My property was worth two thousand words with her!
My horses looked great, my property looked good, and it sold."
Watch Sandra's story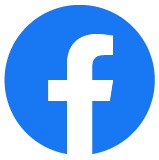 This Apex buyer beat 50 offers for his dream home.
Adam Blogett experienced tough competition while searching for homes in the Greater Raleigh area. With the help from one of our real estate experts, Adam bought the home of his dreams despite multiple offers on the property.
Watch Adam's story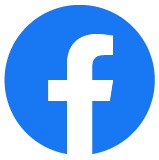 "You gave us comparables to support what the asking price should be."
After other Realtors suggested listing prices that were much lower than she expected, Gloria turned to Linda Craft & Team, REALTORS® for a fair yet competitive pricing strategy for her property.
Watch Gloria's Story


"On behalf of the Lake Park Swim Team, thank you for your generous donation! We had swimmers swim their personal best times and many broke team and pool records. Most made lifelong friendships stronger at this event.
Your donation made this possible.
Thank you again!"
Pay It Forward with Us


Dana Michelle Way fell in love with a historic house in the country.
"So, when I told Muriel Bijeau I wanted an old house, she had no idea what kind of road she was in for with me. What I meant was little interruption to the original structure, no vents in the flooring, a good sound foundation, and that old warm feeling to a house that existed 100 years ago. Oh boy was she in for a treat!
We went to see 4 houses in Oxford, NC and the 4th was the house and immediately she was as emotionally attached as I was. She wanted us to have the house as much as we wanted it, and from there the journey began.
Through all the bumps of buying an old structure and the pleasure of signing the paperwork, Muriel was by our side and consulted with us at each level no matter how challenging it became. She has been the best buyer specialist for us and we look forward to utilizing the Linda Craft team to list our North Raleigh house as soon as we empty it and clean it up. Thanks Muriel for your passion and dedication, we could not have done this without you and your love for helping people get exactly what they want!"
Dwayne Reece and the Linda Craft team made our home buying process so easy and stress free! We are first time home buyers and were relocating from another state. Dwayne gave us a detailed breakdown of the house buying process and took us to numerous showings over several weekends. We could immediately tell how knowledgeable Dwayne was about the area, real estate, and evaluating the homes we saw. We knew we could trust his judgement and expertise, and it ultimately led us to our dream home! Can't recommend Dwayne enough and will absolutely use him again in the future!!
I worked with Dwayne Reece to find a condo while looking to relocate to Raleigh from my home of 40 years in Western NC in order to be nearer my kids! It was a big move for me and Dwayne and the folks at Linda Craft Realtors made it as painless as possible. We found a great, conveniently located condo in a beautiful setting in my price range. I have been settled in for 3 months now and still call on Dwayne and his team for recommendations for contractors and other kinds of services. They mean it when they say you can count on them beyond the help finding a new home! I would highly recommend them for anyone looking to relocate to Raleigh or find a new home here!
From initial meeting to closing on the property it was a pleasure to work with the Linda Craft Team. Each representative was knowledgeable, helpful, and patient. Dwayne, my realtor, was extremely responsive in both scheduling viewings and in documentation. When it came time to make offer's on homes, Dwayne was tremendously helpful in making the right decision on what to include, how aggressive to be, and the expectations of the results. Jennifer, the closing manager, was extraordinarily good at her job, taking care of issues before I even knew they existed and relaying the results to me. The support staff outside of my two main points of contact were also extremely helpful even after my family was completely moved in. They offered references for everything from insurance, to home inspection, to home maintenance and repair. Each referral that was given to me was also an excellent experience. I will be referring Linda and her team to everyone in the greater Raleigh area who is looking for a realtor team.
We just wanted to thank you so much for all your help and patience with helping us find our dream home. We love our house so much and are actually gad we did not get that one on Happer Street. If you are ever in the area please feel free to stop by for a beer!


Thank you!
 Dwayne Reece and his team at Linda Craft realtors were absolutely amazing when seeking my home in Wake Forest. Everything that they promised, they delivered on, never missing the mark. My house sold so quickly and the Closing Manager "Nogi" was perfect! I would recommend anyone in the Raleigh market to utilize Linda Craft. 
I want to start this off saying that Dwayne is a rockstar! We unfortunately had a nightmare of an experience purchasing a house due to unforeseen issues. If it weren't for Dwayne's constant communication and for him doing everything in his power to get us into this house I probably would have lost my mind. He was always happy to answer my many questions and always there to listen to any concerns that I had and provide advice. Nogui was also a big help in our process of getting into this house. The Linda Craft team is great!